What is an Immigration Bond? 
An immigration bond is paying the cost of the bail the judge sets to get your loved one out of jail. They will be released with an agreement that they will show up to ALL of their court cases after release. Since the bail amount may be more than you can afford, contact a professional bail company such as
Fast Break Immigration
today!
Learning the amount it will cost to bail yourself or a loved one out of jail can be daunting. Here at Fast Break Immigration, we are able to help you 24 hours a day, 7 days per week.
Even though your loved one is undocumented, they still have clear rights. These rights fall under the Fifth Amendment and protect both life and liberty. Our bond company will handle everything from the moment you call until your loved one is released.
What Is Collateral?
You will need collateral to obtain a bond. This means equity in a home or other. FAST BREAK IMMIGRATION is an expert in using creative forms of collateral, including using credit cards.
Call Fast Break Immigration now at 1 866-854-8546.
Don't understand collateral? It is ok. During our phone call, one of our multilingual specialists will gather basic information about your situation in order to begin the approval process. If you don't have this information, don't worry. Our specialist will do the background research for you.
Open 24/7
Se Habla Español
Will Help You Today!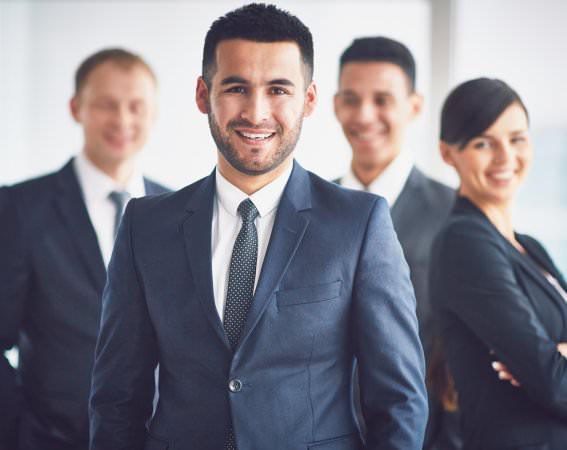 An immigration bond is a type of surety bond used to secure the release of a person living unlawfully within the United States from the custody of Homeland Security.  A surety bond is very similar to that of an insurance contract.  In an insurance contract, there are two parties; the insurer and insured.  A surety bond is issued by one party (the obligor) and is a promise to pay another party (the obligee) a certain amount if a third party (the principal) fails to meet some obligation, such as fulfilling the terms of a contract. The surety bond protects the obligee against losses resulting from the principal's failure to meet the obligation.  In the case of an immigration bond, the obligor is the surety or insurance company, the obligee is the US Department of Homeland Security and the principal is the alien being detained.
An immigration bond is a unique type of bond known as a federal civil bond.  "Federal" means that this type of bond is regulated by the Federal Government and "civil" means that no crime has been committed.
Don't worry, this is where Fast Break Immigration comes into play! We will post the bond for you. Call today so we can discuss details. Let's get your family member or loved one out of jail today.
They still have rights! Call today to see if we can help you bond your loved one out with a Same Day Immigration Bond.
Once the bail is set, don't panic. You will be able to call Fast Break Immigration to post the amount.

As the American people see the consequences of lawless, unchecked mass migration at unprecedented levels, the tolerance for bad ideas like noncitizen voting will continue to wane. To read the rest of the article click here
The post Noncitizen Voting La…
In the past month, a leaked DHS Inspector General's report and Congressional testimony from the FBI Director have shown the increasing concern that Biden's security officials and the president himself have had with the flood of illegal border cro…
In the wee hours of Sunday August 7, Senate Democrats successfully rammed through a $740 billion reconciliation package that would add 87,000 IRS agents. It will likely pass the House later this week. To read the rest of the article click here
The post…